A need was uncovered for the multitude of small business operators, solo-preneurs and overwhelmed entrepreneurs to have executive level support just like the big guys. What we found was that the small business and especially the one man show can't justify employing a full time or, in some cases, even a part time employee. When you factor in salary, work space, benefits and all the other bells and whistles that go along with having an employee, the average small business owner usually decides to go it alone, cut corners and suffer.

In early 2007 The Latham Group came into existence to fill that need. Whether the need is in the form of a highly skilled Executive Administrative Assistant or the services of a Personal Assistant, we're here. Unlike the typical service provider, we have no contracts, no obligation to fill the salary requirements of someone putting in hours that you don't require and can't justify or banking benefits that simply do not make sense for your bottom line. We serve your needs, regardless of what they are, from 2 to 60 hours per month. That means you're never locked into a full time employee, just 'order up' the help that you need.

Just that simple. Take a look below to see our comparison between the typical approach and our approach to see if it makes sense for your situation.
---
select your approach
typical hiring approach

What is the actual cost of a full-time, in-house assistant?

Let's assume a minimum of $25 per hour at 40 hours per week.
Over the course of a year you're spending $48,000 on salary alone.

Add in the cost of health insurance, taxes, 401k, vacation at approximately 30-40% of salary and you've racked up about $64,000 annually in overhead.

Let us not forget the less obvious and difficult to quantify expenses such as overhead related to time and money spent filling and training your position, the cost of computers and office technology, bonuses, raises, office space, lunch hours, sick and vacation pay and unaccounted for downtime and indifference to your business.

our innovative approach

With TLG, there's no such thing as paid down time because you'll only be invoiced for time spent working on your projects, supporting your business or time that you've requested an administrative presence at your location.

You never supply office equipment, pay taxes*, vacation pay, and there's no additional cost to you beyond the actual hourly rate at which you've contracted our services for.

With a TLG Independent Contractor, you're taking a machete to your administrative overhead and cutting an excess of 60% in most cases.

That $64,000 in overhead going the traditional route translates to approximately $28,000 when you take the innovative approach.
The examples above are typical of a full time employee versus utilizing the services of an administrative consultant or personal assistant. The example to the left increases exponentially if you plug in your executive hourly rate. If you're juggling your own administrative or personal tasks that $48,000 could easily rise. * Services above are 100% tax deductible in most cases


---
NO payroll taxes - NO insurance costs - NO benefits to administer
NO Better Bargain!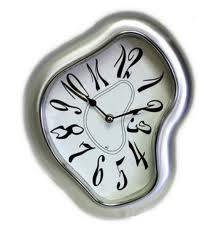 Time Management
Time Wasted is money blown
Time is Money - Spend it Wisely
---
---
why should you consider working with an administrative consultant?
AC's offer expertise in a specific area of business: administration - as a valuable add-on we've combined our administrative services with a highly comprehensive Personal Assistant offering. Typically, if your inundated with business, your personal life is more than likely suffering as a result. With a little help from 'the group' you can add several hours to your week, and quality to your life.

Ask yourself... if you had an extra 10 or more hours in your week, how would that impact your business and your time? How much more could you accomplish with extra hours in your week?
713.576.9826